Magnetron Witol 2m219j
Item Type: Magnetron
Power: 800w
Minimum Order Quantity: 220v
Applicable to: Microwave oven
Packing: Boxed
Color: Silver
Attention: Avoid electric shock
Top-ranking material, with high stability

Perfect magnetron witol 2m219j for Microwave Oven

Easy to operate

Easy to use
Enquiry about Magnetron Witol 2m219j
Related products
2M121A is forced air-cooled 2450MHz continuous wave magnetron designed for industrial heating applications. It has packaged Magnet & probe output which delivers the output upto 1450W with matched load. It has probe output & it is recommended to launch the output into the rectangular waveguide or into the oven cavity directly. It has mounting, air flow as well as connector in same directions.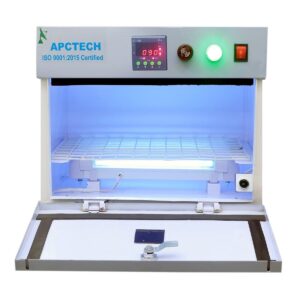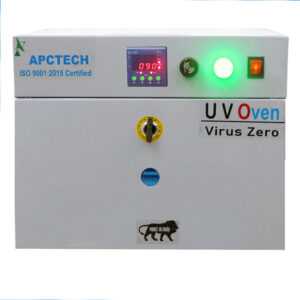 UV C Sanitizer Box
Coronavirus Disease (Covid 19) is an infectious disease caused by coronavirus SARS - CoV-2. The COVID 19 virus spreads primarily through droplets of saliva or discharge from nose when an infected person coughs or sneezes. It is very important to maintain strict respiratory etiquette and Sanitization protocols As a part of preventive measures against transmission of COVID 19 DRDO & APC Technologies have designed & developed Ultraviolet- C (UV-C) Light based
Sanitization Box
. The technology is developed by DRDO.
UV Oven Sanitizer Mechanism
UV-C at 254 nm destroys the genetic material (RNA) of COVID 19 virus, thus arrests the replication of virus and further transmission. Exposure of the items by employing UV-C light avoids the harmful effects of Chemicals used in disinfection, is environmental friendly and contact free effective sanitization method.
UV-C lights: Light On, Germs Gone! ;Capacity: 30 Litres ; Wattage/tube (W): 11 with Digital Timer

UV-C lights: Disinfects 99.99% Germs; Life per Tube (hour): 1000

Includes: 1 Disinfection System (containing 2 nos 11w UV Lamp & 1 nos Tray) with Lid Opening: Ergonomic Front opening design Cycle Time: set at 1.5 mins and User Manual

1 year on site warranty on Disinfection unit at select locations (UV-C Lamps are not covered).

With auto UV-C Cut-off Safety Switch