We also deals in equipments of Military and Aerospace like RF modules for communication and data Transmission, GaN HEMT's, GaN-SiC pallet amplifiers & Modules, MMIC/LNA, Couplers/Combiners/Dividers, etc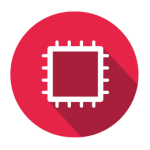 We take the opportunity to introduce ourselves as distribution of RF and Microwave components manufactured by several reputed companies. We distribute discrete devices, components and assemblies used in RF and Wireless Infrastructure, Networks, Digital Broadcasting, Defense and Power Conversion. Our principals are quite capable to design custom products to the customer satisfaction. We also handle obsolete and hard to find products.
Ultra Low Noise Amplifier
Wide Band & Narrow Band Amplifiers
Wide Band Mixer(0.7-3.7GHz)
MMIC,LNA
Attenuator, Combiners/Dividers, Directional Couplers
RF Resistors
Smaller/Slim size SMD Isolator/Circulators, Dual Isolators
Duplexer, Filter, Chip Di-electric Antenna, TCXO, VCXO, GPS Module
Patch Antenna, Chip Dielectric Antenna, GaN Transistors, PLO, PLA, SAW Filters to meet any BTS, Repeater, WiMax, WLAN, CATV requirement.
APCTECH Solid state Band Specific amplifiers are designed for optimum operation for IED Jammer Applications which are suitable for jamming mobile communication channels such as GSM,CDMA,UMTS, Wi-Fi or Wi-max with long distance coverage.
Operating Bandwidth are wide to cover specific applications with higher power such as 25W~500W.
Solid-State High Power Amplifier for Aero Space, Electronic Warfare, Military, Radar, Jamming, Antenna, SATCOM, AM & FM, EMC Test and so on (20 – 18000 MHz with 4000 Watts CW and Pulsed)
Linear Amplifier for Mobile Application (RF Repeater, Wireless Communication, DAS, GSM, LTE, W-CDMA, UMTS, Cellular and 5G)
l RF High Power Amplifier for Heavy-Ion Accelerator (81.25 – 325 MHz with kW)
Cavity Backed Microstrip Patch element
Printed antenna technology from L-band to Xband
Wide scanning capabilities (100-120 deg scan volume)
Wide bandwidth
Low cross-polarization
Easy interface and shielding with back-end electronics
Printed antenna technology from HF to Ka-band
Wide scanning capabilities (100-120 degscan volume)
Wide bandwidth
Low cross-polarization
Metallized versions possible for high power applications
Compact Waveguide Fed Antenna Element
Waveguide antenna technology
High Gain
Wide scanning capabilities (100-120 degscan volume)
Wide bandwidth
Low cross-polarization
High power applications
PCB technology
Wide scanning capabilities (100-120 degscan volume)
Wide bandwidth
Low cross-polarization