Medical Grade Oxygen Concentrator – 5-Litre for Home or Care Facility from The Brand – JUMAO : Oxygen Supplement Device 5 LPM
₹140,750
HOME and CARE OXYGEN CONCENTRATOR: With 390VA power consumption, this device is designed for providing a continuous flow of oxygen conveniently at home and care. It fulfills a patient's clinical needs to maintain quality-of-life and independence. Imported from Tiawan (Medical Grade Oxygen Concentrator)

INTENDED MEDICAL USE : Pumps high-level oxygen into the bloodstream of patients who have developed inflammation in airways. Mostly prescribed for Pneumonia, Asthma, RDS, and BPD patients to reduce breathing-related complications.

HIGHEST OXYGEN PURITY : It separates oxygen from ambient air and removes impurities to produces concentrated oxygen. Just after turning ON for 30 minutes, it can deliver up to 5 LMP (93%±3%)

EASIER & SAFER METHOD : There are no confusing electronic controls to operate the unit easily. Equipped with Transom Filter, Intake Filter, Humidifier, Oxygen Tube, Power Cord, Power Switch, Safety Valve, and all other needed parts to ensure the delivery of purified oxygen safely.

NOT CHINESE IMPORTED FROM TAIWAN: Digital LCD display indicates flow rate, oxygen concentration, and time. Through its intelligent electronic user interface, the levels of oxygen concentration and delivery settings can be adjusted easily as per your convenience.

FROM THE FAMOUS BRAND: JUMAO called Oxygen Concentrator Machine (Jumao)
Related products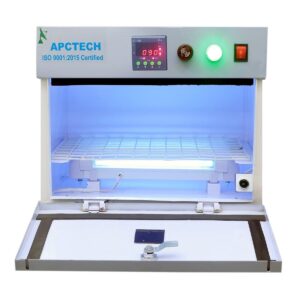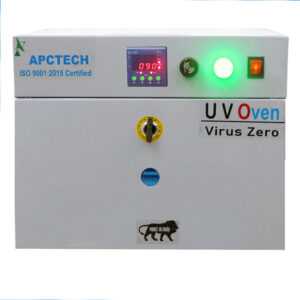 UV C Sanitizer Box
Coronavirus Disease (Covid 19) is an infectious disease caused by coronavirus SARS - CoV-2. The COVID 19 virus spreads primarily through droplets of saliva or discharge from nose when an infected person coughs or sneezes. It is very important to maintain strict respiratory etiquette and Sanitization protocols As a part of preventive measures against transmission of COVID 19 DRDO & APC Technologies have designed & developed Ultraviolet- C (UV-C) Light based
Sanitization Box
. The technology is developed by DRDO.
UV Oven Sanitizer Mechanism
UV-C at 254 nm destroys the genetic material (RNA) of COVID 19 virus, thus arrests the replication of virus and further transmission. Exposure of the items by employing UV-C light avoids the harmful effects of Chemicals used in disinfection, is environmental friendly and contact free effective sanitization method.
UV-C lights: Light On, Germs Gone! ;Capacity: 30 Litres ; Wattage/tube (W): 11 with Digital Timer

UV-C lights: Disinfects 99.99% Germs; Life per Tube (hour): 1000

Includes: 1 Disinfection System (containing 2 nos 11w UV Lamp & 1 nos Tray) with Lid Opening: Ergonomic Front opening design Cycle Time: set at 1.5 mins and User Manual

1 year on site warranty on Disinfection unit at select locations (UV-C Lamps are not covered).

With auto UV-C Cut-off Safety Switch
HOME and CARE OXYGEN CONCENTRATOR: With 390VA power consumption, this device is designed for providing a continuous flow of oxygen conveniently at home and care. It fulfills a patient's clinical needs to maintain quality-of-life and independence. Imported from Korea (Medical Grade Oxygen Concentrator)

INTENDED MEDICAL USE : Pumps high-level oxygen into the bloodstream of patients who have developed inflammation in airways. Mostly prescribed for Pneumonia, Asthma, RDS, and BPD patients to reduce breathing-related complications.

HIGHEST OXYGEN PURITY : It separates oxygen from ambient air and removes impurities to produces concentrated oxygen. Just after turning ON for 30 minutes, it can deliver up to 5 LMP. Oxygen purity : 90% ± 3%

EASIER & SAFER METHOD : There are no confusing electronic controls to operate the unit easily. Equipped with Transom Filter, Intake Filter, Humidifier, Oxygen Tube, Power Cord, Power Switch, Safety Valve, and all other needed parts to ensure the delivery of purified oxygen safely.

NOT CHINESE IMPORTED FROM KOREA: Digital LCD display indicates flow rate, oxygen concentration, and time. Through its intelligent electronic user interface, the levels of oxygen concentration and delivery settings can be adjusted easily as per your convenience.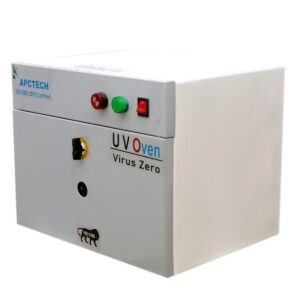 UV-C lights: Light On, Germs Gone! ;Capacity: 30 Litres ; Wattage/tube (W): 11

UV-C lights: Disinfects 99.99% Germs; Life per Tube (hour): 1000

Includes: 1 Disinfection System (containing 2 nos 11w UV Lamp & 1 nos Tray) with Lid Opening: Ergonomic Front opening design Cycle Time: set at 1.5 mins and User Manual

1 year on site warranty on Disinfection unit at select locations (UV-C Lamps are not covered).

With auto UV-C Cut-off Safety Switch